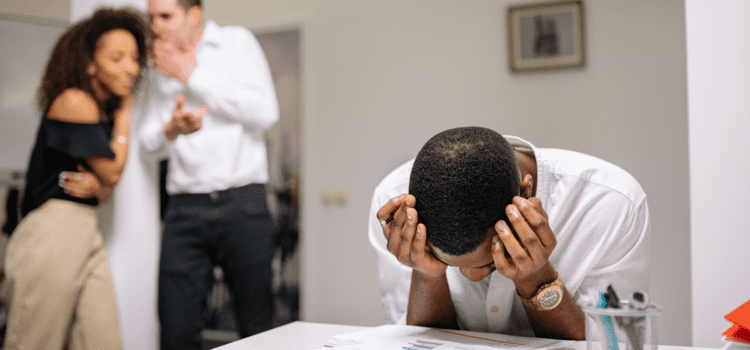 EEOC Identifies Practices for Preventing Workplace Harassment
The U.S. Equal Employment Opportunity Commission (EEOC) recently issued guidance for preventing workplace harassment. Although the report was aimed at preventing harassment in the federal sector, the EEOC explicitly states that the practices detailed can also benefit private employers. This article describes how organizations can use EEOC guidance to prevent workplace harassment.
Understanding Harassment
Workplace harassment is a form of employment discrimination. It's illegal under Title VII of the Civil Rights Act of 1964, the Age Discrimination in Employment Act of 1967 and the Americans with Disabilities Act of 1990. According to the EEOC, workplace harassment occurs when an employee is subjected to unwelcome or offensive conduct based on a protected characteristic that is severe or pervasive enough to create a hostile, abusive or intimidating work environment or when enduring improper conduct is a condition of continued employment.
Employees are legally protected against harassment based on race, color, religion, gender (including pregnancy, sexual orientation and gender identity), national origin, older age (beginning over 40), disability and genetic information. Anti-discrimination laws also prohibit harassment against individuals in retaliation for filing a discrimination charge; testifying or participating in any investigation, proceeding or lawsuit under discrimination laws; or opposing employment they reasonably believe to be discriminatory.
Impact of Workplace Harassment
Workplace misconduct, including harassment and discrimination, can damage an employer's reputation, decrease employee morale and ultimately impact an employer's bottom line. It may increase employee turnover and harm employee productivity and mental health in addition to increasing the number of lost workdays. According to workplace misconduct reporting organization Vault Platform, workplace misconduct cost U.S. businesses $20.2 billion in 2021. The organization also found that harassment was the most common type of misconduct, with 26% of employees saying they had experienced harassment at some point in their careers.
Preventing Workplace Harassment
Private employers who follow the recent EEOC guidance for preventing workplace harassment are less likely to experience employee turnover and lose revenue over workplace misconduct. This guidance can also help employers reduce legal risks, improve compliance efforts, and help employers be better prepared to defend themselves if harassment claims arise. The EEOC guidance includes four categories for preventing harassment: leadership and anti-harassment policies, programs and training. Each of these categories plays an essential role in how employers can prevent harassment in the workplace.
This article is for informational purposes only and is not intended as medical advice. For further information, please consult a medical professional. © 2023 Zywave, Inc. All rights reserved.