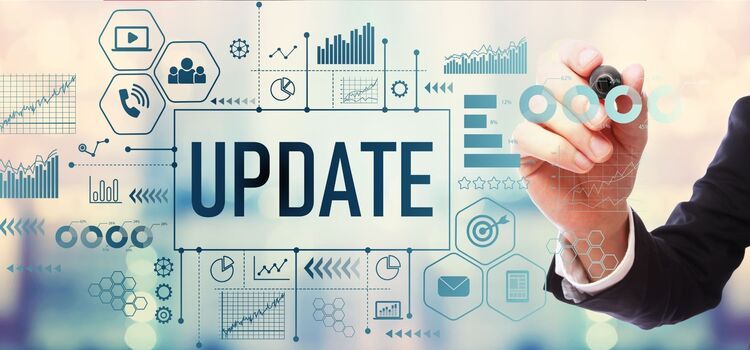 Employers Must Use New Form I-9 Starting Nov. 1
Beginning Nov. 1, 2023, employers are required to use the newest version of Form I-9. This form, provided by the U.S. Department of Homeland Security's Citizenship and Immigration Services, has been available since August, but the prior version was accepted through Oct. 31, 2023. Employers that continue to use the outdated Form I-9 after Nov. 1 will be subject to penalties.
"Even with the new improvements, the Form I-9 remains deceptively simple. Any time a one-page form requires eight pages of instructions, two supplements, a 146-page handbook on how to complete the form, and the potential for significant monetary and criminal penalties, it will continue to present a significant compliance challenge for employers." - Jang Hyuk Im, a partner at Fisher Phillips.
The updated Form I-9 includes updated instructions and many notable changes, including the following:
Sections 1 and 2 have been reduced to a single sheet.
The preparer/translator certification area has been moved to a standalone supplement (Supplement A) that employers can use as necessary for initial verification or recertification.
Section 3 (Reverification and Rehire sections) has been moved to a standalone supplement (Supplement B) that employers can use as necessary.
The list of acceptable documents now includes some acceptable receipts, guidance and links to information on automatic extensions of employment authorization documentation.
The new Form I-9 also includes alternative remote verification procedures employers enrolled in E-Verify can use to comply with their Form I-9 obligations.
Employer Takeaways
Complying with Form I-9 requirements can be challenging, and failing to do so can result in costly fines and penalties. The Form I-9 revisions provide employers with the opportunity to review their current training and policies regarding the Form I-9 and E-Verify process. Employers can further ensure compliance by using the updated form, training employer representatives on all Form I-9 updates and communicating these changes to employees. Employers are encouraged to seek legal counsel to discuss specific issues and concerns.
The content of this News Brief is of general interest and is not intended to apply to specific circumstances. It should not be regarded as legal advice and not be relied upon as such. In relation to any particular problem which they may have, readers are advised to seek specific advice. © 2023 Zywave, Inc. All rights reserved.