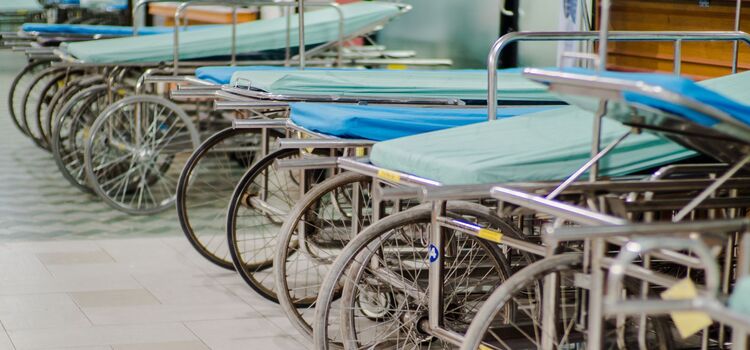 Each year, an estimated 1 million to 3 million U.S. patients suffer from pressure injuries—such as pressure sores, bedsores or pressure ulcers—according to the National Institutes of Health. While some pressure injuries are unavoidable, most can be prevented through patient repositioning. Patient repositioning consists of moving a patient from one position into another to alleviate or redistribute pressure, including pulling patients up in bed, turning them on their side or sitting them up in a chair or wheelchair.
Patients should be repositioned every two hours to keep blood flowing, help the skin stay healthy and prevent bedsores. However, each patient may require individualized care depending on their tissue tolerance, level of activity and mobility, general medical condition, overall treatment objectives, skin condition and comfort.
Bed Repositioning
If a patient has some mobility, they may be able to assist in the repositioning process by moving to one side of the bed, lying on their back with their knees bent and arms folded across their body and rolling onto their other side. However, if a patient has minimal mobility, they will require more assistance. It is important to use two caregivers or a lift to reposition a patient to prevent injury to yourself or the patient. When repositioning a patient in bed:
Communicate with the patient before each step so they are aware of what you are going to do.
Stand on the side of the bed the patient will be turning toward.
Lower the bed rail and move the patient to the center of the bed to reduce their risk of rolling off the bed.
Place the patient's top arm across their chest and stretch their bottom arm toward you.
Cross the patient's upper ankle over their bottom ankle.
Place one of your hands on the patient's shoulder and the other on their hip.
Stand with one foot ahead of the other and shift your weight to your front foot while gently pulling the patient's shoulder toward you.
Shift your weight to your back foot and gently pull the patient's hip toward you.
Use pillows to provide extra comfort and support.
Once the patient is in the proper position, ensure their ankles, knees and elbows are not resting on top of each other. In addition, make sure their head and neck are in line with their spine. Finally, lift the side rails back into position and make sure the patient is comfortable.
Chair Repositioning
Chair-bound patients need to be adjusted more frequently than bed-bound patients. Patients with some mobility should shift their weight every 15 minutes, while patients with minimal mobility should be repositioned with assistance every hour.
A seated positioning system (SMS)—a glide sheet that prevents forward movement of the patient—can also be used when helping a patient reposition in a chair. This is done by using one or two caregivers. If you are the only one using the SPS, brace the chair with one of your feet and pull the SPS straps to glide the patient to a seated position. If there are two people using the SPS, stand on either side of the chair and pull one side of the SPS while bracing the chair so it doesn't move backward.
It's important that chair-bound patients have properly fitted equipment, otherwise, they may slouch, causing increased pressure on the buttocks, thighs and spine. Sagging seats should be replaced with solid seats that have appropriate pressure-reducing cushions.
This Safety Article is for general information purposes only and is not intended as medical or legal advice. 2023 Zywave, Inc, All rights reserved.