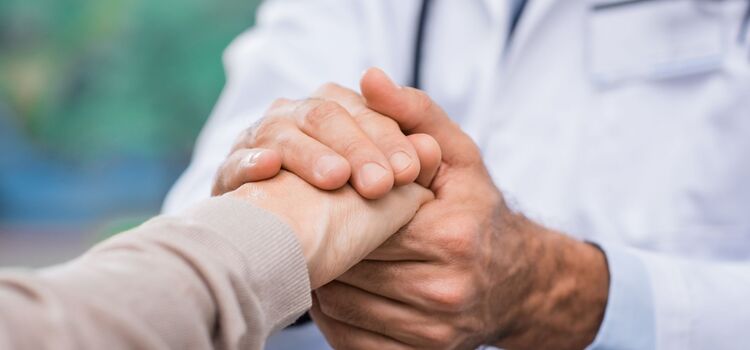 Because of age or incapacitation due to illness or injury, patients in health care settings often need help performing normal daily tasks like sitting up or walking. Helping patients with these tasks requires significant physical demands, putting employees in danger of musculoskeletal disorders (MSDs).
MSDs—such as muscle strains, lower back injuries, rotator cuff injuries and tendinitis—are the most common workplace injuries suffered by nurses and other health care workers. Risk factors include repeated and forceful movements associated with patient care like lifting, transferring and repositioning.
Altogether, MSDs account for almost half of the injuries and illnesses reported for nurses and nursing support staff, and rates of MSDs for nursing assistants are almost four times higher than the average for all workers.
The good news is that MSDs, especially back injuries, can be prevented by implementing a safe patient handling program and using mechanical lift equipment. The use of lifting equipment is essential for a successful safe patient handling program and has been shown to reduce exposure to manual lifting injuries by up to 95 percent.
Benefits of a Safe Patient Handling Program
Safe patient handling programs reduce the risk of injury for both health care workers and patients while improving the quality of patient care. Other benefits of safe patient handling programs include the following:
More satisfying work environment and professional status
Improved nursing recruitment and retention
Increased patient satisfaction and comfort
Fewer patient falls and pressure ulcers
Reduced costs associated with injuries
Elements of a Successful Safe Patient Handling Program
The key elements of a safe lifting program include the following:
Commitment from management at all levels: Gaining management support is critical for program success. Management can provide visible support by consistently communicating the importance of safe patient handling, assigning roles for various aspects of a safe patient handling program to appropriate managers, supervisors and other employees, and providing appropriate resources for implementing and sustaining the program over time.
A safe patient handling committee that involves front-line workers: To design and implement a safe patient handling program, as well as to evaluate and sustain the program into the future, the front-line (non-managerial) employees who provide direct care to patients should be well-represented on the safe patient handling committee.
Hazard assessment: Address high-risk units, areas and patient-handling tasks. Hazard evaluation should consider factors such as types of nursing units, the physical environment of patient care areas, and existing equipment and its utilization. It is important to consider characteristics of the patient population such as level of patient mobility and cognition.
Technology and prevention through design: Implement methods to control hazards such as lifting, transferring and repositioning patients. Manual lifting should be minimized in all cases and eliminated when feasible. For example, a "zero lift" program or policy minimizes direct patient lifting by using specialized lifting equipment and transfer tools.
Establish safe patient handling policies that are based on patients' physical and medical conditions and the availability of lifting equipment and lift teams.
Select appropriate lifting equipment in accordance with the hazard assessment, and install and maintain lifting devices according to manufacturer recommendations. The best proactive approach is through proper design of the work environment, including incorporating health hazard controls into the design of facilities during construction and remodeling.
Education and training: Provide sufficient education and training so that each worker understands the elements of the safe patient handling program and how to participate. The education and training of health care workers should be geared toward the assessment of hazards, selection and use of appropriate patient lifting equipment and devices, and review of evidence-based practices for safe patient handling. Training should include when and how to report injuries.
Regular evaluation: Regular program evaluation within the environment of care is critical to the success of the program. Establish evaluation procedures necessary to assess the effectiveness of the safe patient handling program and to ensure its continuous improvement and long-term success. Credible data sources, including the OSHA Recordkeeping Log 300 and forms 301 and 300A, can be used to track and analyze injuries and trends related to the ongoing implementation of the program.
This Risk Insights is not intended to be exhaustive nor should any discussion or opinions be construed as legal advice. Readers should contact legal counsel or an insurance professional for appropriate advice. Design © 2014 Zywave, Inc. All rights reserved.