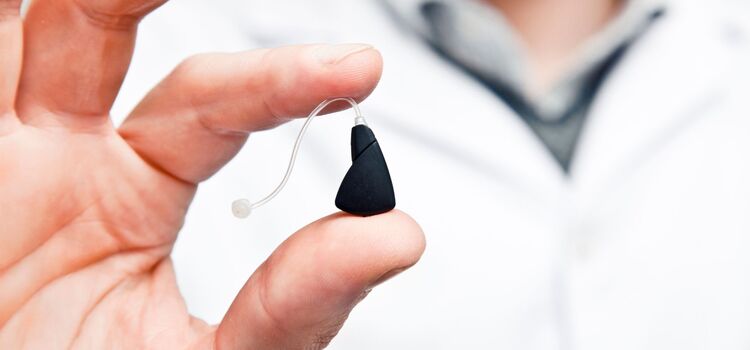 FDA Approves Over-the-Counter Hearing Aid
Recently, the Food and Drug Administration (FDA) finalized a rule establishing a new category of over-the-counter (OTC) hearing aids for people age 18 and older with mild to moderate hearing impairment. This will enable millions of Americans to buy hearing aids online and in retail stores without needing to see a doctor for an exam or a prescription or visit an audiologist for a fitting adjustment.
The long-awaited rule becomes effective as soon as mid-October and applies to certain air-conduction hearing aids. Hearing aids for severe hearing impairment for those ages 17 and younger will remain prescription devices under the new rule. The FDA's change follows years of pressure from medical experts and consumer advocates to make hearing devices cheaper and more accessible.
__________________________________________________________________________________________________________________________________
"Today's action by the FDA represents a significant milestone in making hearing aids more cost-effective and accessible."
-Xavier Becerra, U.S. Department of Health and Human Services Secretary
__________________________________________________________________________________________________________________________________
The FDA estimates about 30 million Americans experience hearing loss, but only about one-fifth of people with hearing problems use the devices currently. Hearing loss is associated with cognitive decline, depression, isolation and other health problems in older adults. The cost of hearing aids is often a big hurdle for consumers, as they can pay up to thousands of dollars for the device itself, audiologist visits and fitting services. Furthermore, limited insurance coverage is a barrier to receiving hearing help, and Medicare doesn't pay for hearing aids, only diagnostic tests.
What's Next?
These changes could help create a more competitive market for hearing aids and potentially make it a broader field with less costly and more innovative designs. Currently, the industry is dominated by a relatively small number of manufacturers.
The FDA's final rule is scheduled to take effect 60 days following its publication in the Federal Register. Industry representatives say device-makers are mostly ready to launch new products. However, some may need time to update labeling and packaging or comply with the rule's technical details.
As such, by mid-October, OTC options for hearing aids may be available for eligible consumers. In the meantime, individuals should continue to monitor updates and contact their doctor with any hearing concerns or questions.
The content of this News Brief is of general interest and is not intended to apply to specific circumstances. It should not be regarded as legal advice and not be relied upon as such. In relation to any particular problem which they may have, readers are advised to seek specific advice. © 2022 Zywave, Inc. All rights reserved.