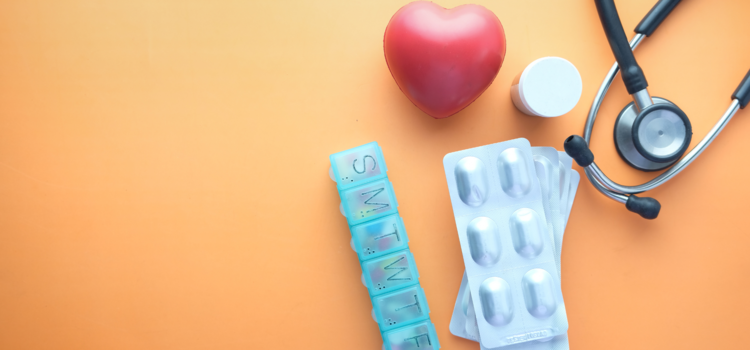 Medication errors and adverse drug events are areas of high risk across the healthcare spectrum. Despite a diverse range of interventions over the years, issues related to medication safety still prove challenging for healthcare organizations. For home healthcare organizations and providers, these issues are particularly complex for numerous reasons, including the care setting and the patient population.
Examples of Medication Errors in Home Healthcare
Taking the wrong medication
Taking the wrong dose of a medication
Missing a dose of a medication
Taking a medication dose at the wrong time
Taking an extra dose of a medication
Administering a medication incorrectly
Administering a medication via the incorrect route
Preparing an incorrect dilution of a medication
Using an inappropriate medication1
Unlike other healthcare settings, the home care setting is unregulated and often not well equipped or designed for the delivery of care.2 For example, medication storage areas might be cluttered, lighting might be poor, and necessary supplies might not be available. Additionally, the majority of people who receive home healthcare services are over the age of 65.3 This population is at increased risk for comorbidities, polypharmacy, cognitive impairment, and other issues that increase the risk of medication errors.4 Individuals receiving home care also may have caregivers (family members or friends) who have cognitive impairment or other medical issues, who are overwhelmed or stressed, and/or who have limited healthcare training.5
Other areas of risk related to medication management in home healthcare include:
Poor communication and lack of information sharing between providers (specialists, primary care providers, and home healthcare providers)
Lack of competency among home healthcare staff and knowledge deficits among patients
Rushed transitions of care and confusing discharge instructions
Socioeconomic issues that create barriers to treatment adherence for patients
Inadequate information systems and technology to support medication management
Issues associated with provider responsibility versus patient autonomy6\
Because of the risks inherent in managing patients' medications in the home setting, home healthcare organizations and providers should be vigilant about assessing risks and supporting long-lasting improvements that reduce errors and patient harm. This will involve working within the organization, across healthcare settings, and with patients/caregivers.
Below are some examples of strategies that can help safeguard patients from medication errors and adverse events as well as reduce risks for organizations and providers.
Assess the competency of home healthcare staff in relation to medication knowledge, safety processes, and best practices. Provide ongoing staff education, and use examples of medication errors and adverse drug events to illustrate potential risks, identify gaps, and highlight safety strategies.
Implement protocols for transitions of care and changes in patients' medication regimens to ensure that home healthcare providers are receiving adequate and appropriate information when patients begin or resume home care or when their treatment plans are changed. Thorough medication reconciliation should be part of all transitions of care, and any medication discrepancies or problems should be resolved within a specified timeframe.
Work with the home healthcare organization's pharmacist or a consultant pharmacist to review patients' medication regimens for potential red flags (e.g., drug–drug interactions, polypharmacy, and look-alike/sound-alike products).
Determine the most effective method for communicating patients' medication information and any related concerns or considerations during transitions of care between home healthcare providers.
Evaluate whether health information technology systems help facilitate or hinder the exchange of information and clear communication between providers. If the latter, work with organizational leaders, technology experts and vendors, and other involved individuals to devise long-term solutions (rather than temporary workarounds).
Use a tool, such as the Centers for Medicare & Medicaid Services' Outcome and Assessment Information Set (OASIS), to help assess patients' medication management capabilities and to identify patients who might be at increased risk for medication errors.
Be cognizant of errors that might occur as a result of polypharmacy and multiple providers prescribing medications to an individual patient. Coordinate with the patient's providers to determine whether deprescribing might be beneficial to the patient and reduce the risk of errors or adverse drug events.
Educate patients/caregivers about risks associated with medications, and advise them of the importance of keeping up-to-date medication lists. Numerous organizations, such as the Institute for Healthcare Improvement and the Agency for Healthcare Research and Quality, offer guidance and editable templates for creating medication lists.
Encourage patients to take their medication lists to every medical appointment and to have their providers document any medication changes on the list (to help the patient remember, and to make other providers/caregivers aware).
Develop visual aids, such as charts or diagrams, to help patients keep track of their medication regimens. Make sure text is simple, large enough to read, and in the patient's preferred language. List the generic and brand names of each medication, when the patient should take each medication, and the indication for use. Consider including a picture of each medication for reference.
Evaluate medication storage areas in patients' homes to identify potential risks and to ensure that medications are being stored appropriately (e.g., in a cool dry space or in a refrigerator if necessary).
Make sure patients who use pill boxes understand how they work and are capable of correctly filling them (or have caregivers who can correctly fill them). Advise patients to keep pill boxes in a separate location from medication bottles to avoid mix-ups and duplicate doses.
Devise strategies and pathways for clear communication between prescribing providers and home healthcare providers to ensure that patients' pill boxes are promptly updated when changes occur in medication regimens.
Educate patients/caregivers about the risks associated with skipping medication doses, altering medication doses (e.g., cutting pills in half), or stopping medications before the end of the treatment regimen. Identify barriers that might lead to these behaviors (e.g., transportation or financial issues), and seek community-based services that can assist patients (e.g., delivery or mail-order prescriptions, financial planning, etc.).
If forgetfulness is an issue with patients, explore different types of reminders (visual and electronic) to help cue patients to take their medications at the appropriate times.7
In Summary
Medication management in home healthcare is complex due to the environment of care, the patient population, and various other factors. Home healthcare organizations and providers can implement strategies to help reduce the risk of medication errors and patient harm in the home care setting. Strategies should focus on educating both providers and patients/caregivers, improving communication and information sharing, and identifying and addressing potential barriers or risks that could lead to medication errors.
Endnotes

---
1 Mager, D. R. (2007). Medication errors and the home care patient. Home Healthcare Nurse, 25(3), 151–155. Retrieved from https://nursing.ceconnection.com/ovidfiles/00004045-200703000-00003.pdf
2 Godfrey, C. M., Harrison, M. B., Lang, A., Macdonald, M., Leung, T., & Swab, M. (2013). Homecare safety and medication management: A scoping review of the quantitative and qualitative evidence. JBI Database of Systematic Reviews and Implementation Reports, 11(2), 357–371.
3 Michas, F. (2021, October 27). Home care in the U.S. — statistics & facts. Statista. Retrieved from www.statista.com/topics/4049/home-care-in-the-us/
4 Johnson, A., Guirguis, E., & Grace, Y. (2015). Preventing medication errors in transitions of care: A patient case approach. Pharmacy Today, 21(3), 79–90. doi: 10.1331/JAPhA.2015.15509
5 Godfrey, et al., Homecare safety and medication management: A scoping review of the quantitative and qualitative evidence.
6 Berland, A., & Bentsen, S. B. (2017). Medication errors in home care: A qualitative focus group study. Journal of Clinical Nursing, 26(21-22), 3734–3741; Mager, Medication errors and the home care patient; Godfrey, et al., Homecare safety and medication management: A scoping review of the quantitative and qualitative evidence.
7 Mager, Medication errors and the home care patient; Lindblad, M., Flink, M. & Ekstedt, M. (2017), Safe medication management in specialized home healthcare – an observational study. BMC Health Services Research, 17, 598. https://doi.org/10.1186/s12913-017-2556-x; USP Quality Matters. (2015, March 11). 5 tips for medication safety in the home health environment. Retrieved from https://qualitymatters.usp.org/5-tips-medication-safety-home-health-environment
This document does not constitute legal or medical advice and should not be construed as rules or establishing a standard of care. Because the facts applicable to your situation may vary, or the laws applicable in your jurisdiction may differ, please contact your attorney or other professional advisors if you have any questions related to your legal or medical obligations or rights, state or federal laws, contract interpretation, or other legal questions.

MedPro Group is the marketing name used to refer to the insurance operations of The Medical Protective Company, Princeton Insurance Company, PLICO, Inc. and MedPro RRG Risk Retention Group. All insurance products are underwritten and administered by these and other Berkshire Hathaway affiliates, including National Fire & Marine Insurance Company. Product availability is based upon business and/or regulatory approval and/or may differ among companies.